Unlocking Hidden Potential: 5 Renovations That Maximize Your Home's Resale Value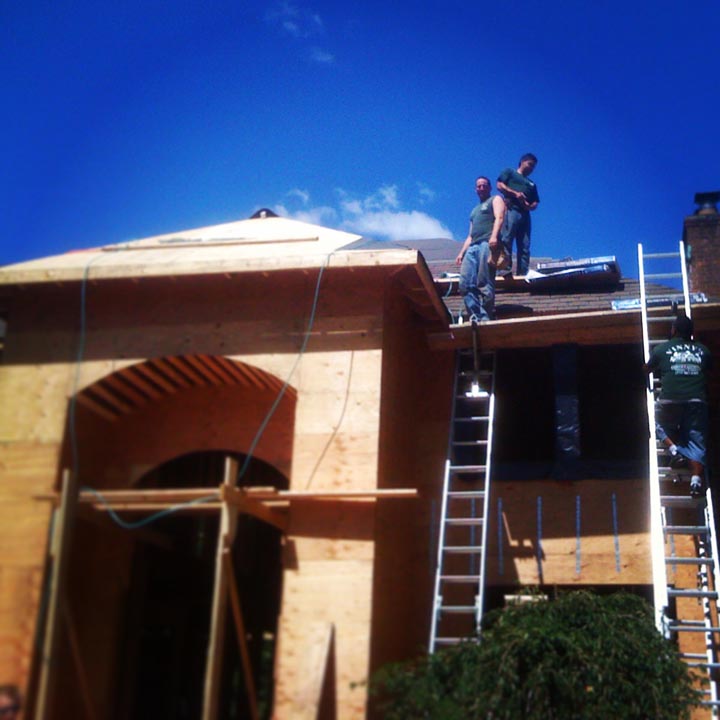 Kitchen Remodeling: The Heart of the Home
The kitchen is the heart of a home, and a well-designed and updated kitchen can significantly impact its resale value. When considering a kitchen remodel, focus on upgrading key elements such as countertops, cabinetry, appliances, and lighting fixtures to create a visually appealing and highly functional space.
Did you know that kitchen remodels have a high return on investment? According to Remodeling Magazine's Cost vs. Value Report, a minor kitchen remodel recoups an average of 77.6% of its cost at resale. This makes it a worthwhile investment when it comes to maximizing your home's value.
Source: Remodeling Magazine – Cost vs. Value Report
Bathroom Upgrades: Create a Relaxing Oasis
Bathrooms are another area where renovations can significantly increase a home's resale value. Outdated fixtures, worn-out tiles, and lackluster design can deter potential buyers. Upgrading your bathrooms can create a relaxing oasis that impresses and entices buyers.
According to Zillow, homes with renovated bathrooms can sell for up to 10% more than similar properties with outdated bathrooms. This showcases the importance of bathroom upgrades in capturing buyers' attention and boosting your home's value.
Source: Zillow – Bathroom Renovations Add Value to Your Home
Outdoor Enhancements: Curb Appeal Matters
The exterior of your home is the first thing potential buyers see, so investing in outdoor enhancements can significantly boost your home's curb appeal. Focus on improving the landscaping, maintaining a well-manicured lawn, and adding vibrant plants and flowers to create an inviting atmosphere.
According to a study by the National Association of Realtors, landscaping upgrades can have a recovery value of 100% to 200% at the time of sale. This means that a well-landscaped property can potentially double the return on investment compared to the initial cost of the project.
Source: National Association of Realtors – Remodeling Impact Report
Energy-Efficient Improvements: Embrace Sustainability
Energy-efficient upgrades are highly desirable among homebuyers and can significantly increase a home's resale value. Incorporating these improvements not only reduces utility costs but also demonstrates your commitment to eco-friendly living.
According to a study conducted by the Department of Energy, energy-efficient homes have a higher market value and can sell for up to 3.46% more compared to similar non-energy-efficient homes. This premium reflects the growing demand for sustainable living and the long-term savings associated with energy-efficient features.
Source: U.S. Department of Energy – Energy-Efficient Home Features Boost Home Value
Additional Living Space: Expand Your Home's Potential
Extra living space is a valuable asset that can significantly
enhance your home's resale value. Consider expanding your living area by adding a room, converting the basement into a usable space, or building an outdoor patio or deck.
According to a study by the National Association of Home Builders, adding an additional bedroom can increase the value of a home by an average of 4%. Furthermore, adding a deck can provide a return on investment of up to 72%. These statistics highlight the value of creating additional living space in maximizing your home's resale value.
Source: National Association of Home Builders – The Impact of Home Characteristics on the Sales Price of New Single-Family Homes
Conclusion
In conclusion, investing in strategic renovations can unlock your home's hidden potential and maximize its resale value. By focusing on kitchen remodeling, bathroom upgrades, outdoor enhancements, energy-efficient improvements, and creating additional living space, you can significantly enhance your home's appeal to potential buyers.
Remember to prioritize quality materials, professional craftsmanship, and attention to detail to ensure the best possible outcome. By investing wisely in renovations that align with current market trends and buyer preferences, you'll position your home to command a higher selling price.
---