We know that the kitchen is the heart of the home. As one of the most used rooms in your house, your kitchen affects your daily life. A new custom designed kitchen can make it easier to cook, easier to maintain, and easier to entertain.
An updated kitchen can help your house stand out for prospective buyers, which can help you sell your home faster and for more money. The average ROI on a Kitchen Remodel is 50-60%. Kitchen remodels not only increase your home's value, it can add to your quality of life as well.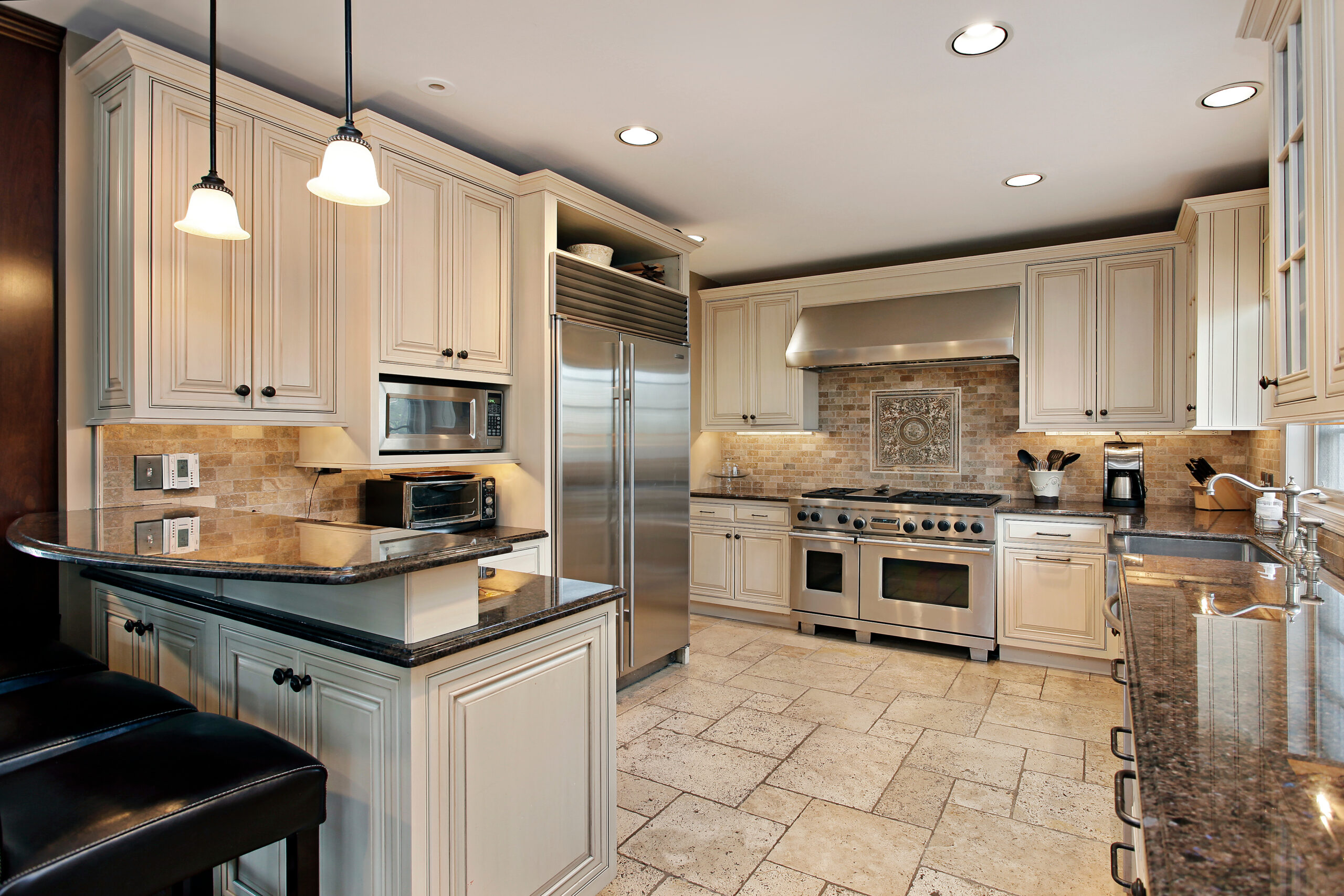 Long Island's Best Kitchen Builder
The Kitchen of Your Dreams is a Click Away!
Vinny's General Contracting builds every kitchen with quality and pride.Our designer will work with you to pick out all the perfect finishes to meet your style and budget. From the cabinets to the countertops and the backsplash and flooring we can help you through from concept to completion at our kitchen and bathroom design showroom. Visit www.awdesigncorp.com to learn more.
With direct access to a variety of cabinetry manufacturers. This allows us to design a kitchen and keep that budget where you can afford. We carry stock cabinetry, semi custom cabinetry, and we can commission fully customized cabinetry as well. 
We didn't forget about countertops and backsplashes, no kitchen would be complete without them. Vinny's General Contracting has a selection of tiles and stones available to match your needs. If you need more options we are happy to bring you to our approved suppliers to pick and choose the stone that is perfect for you.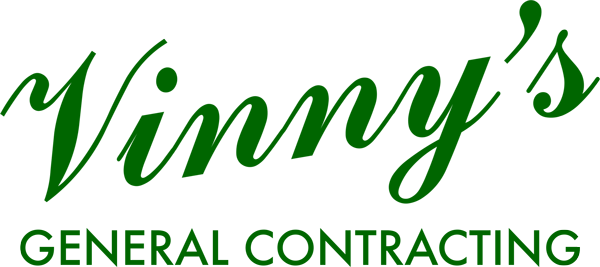 SPECIAL OFFER!
Contract with Vinny's Contracting and recieve the following FREE
Free Design Consultation

FREE Stainless Sink

* Free sink with any complete kitchen remodeling project only. Not to be combined with any other offers/discounts. Must submit online
Contact Us
For a FREE consultation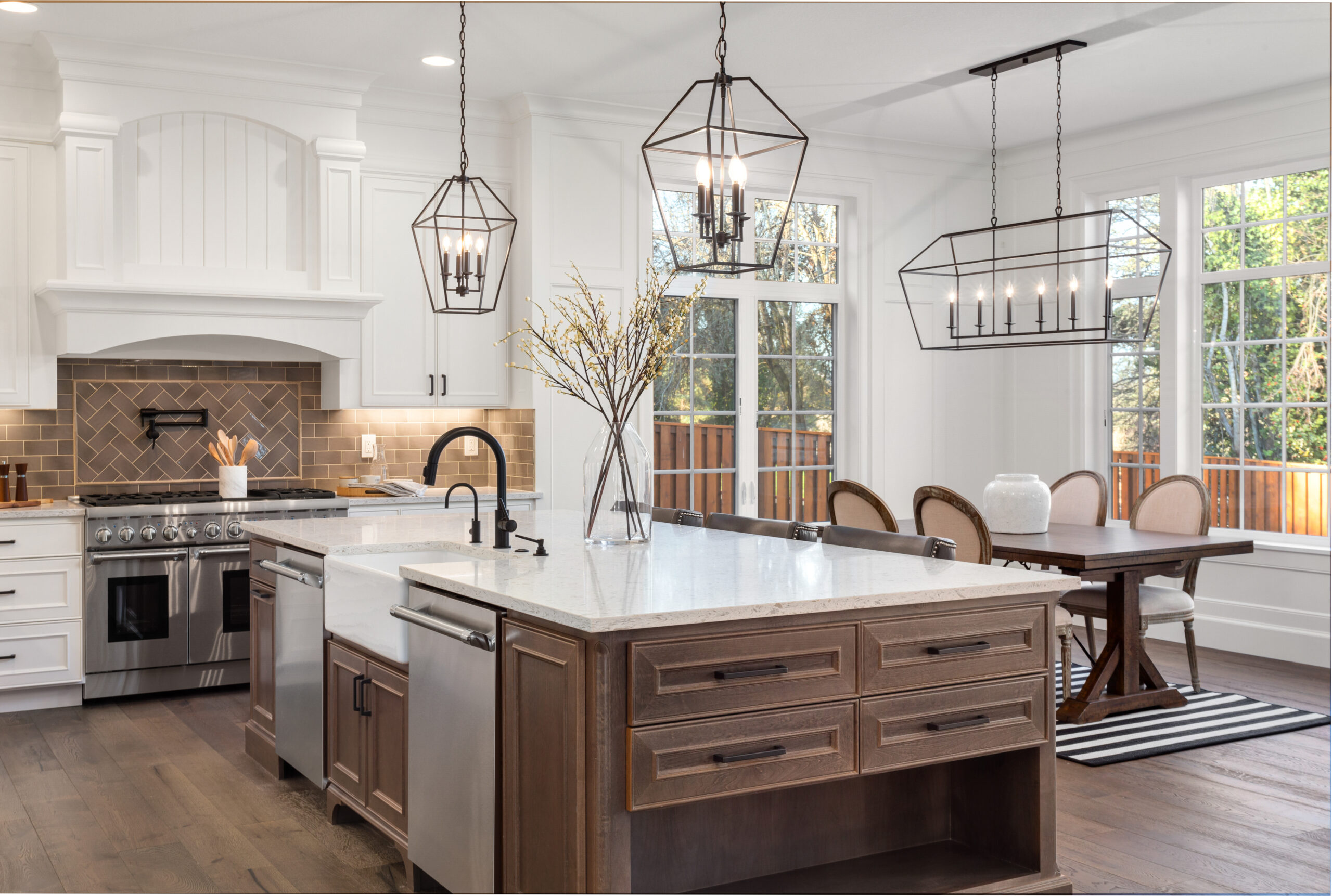 The kitchen is the place in the home where everyone gathers at every party and family function. The design experts at Vinny's General Contracting understand how to design a kitchen that works with your life.
Do you want a kitchen with the latest stain proof tops? We install that!
Do you want a smart kitchen that even Tony Stark would envy? We can do that!
Or do you prefer a timeless classic with undeniable elegance? We can build that! Whatever your style or taste we have you covered. Book a free design consultation to learn more.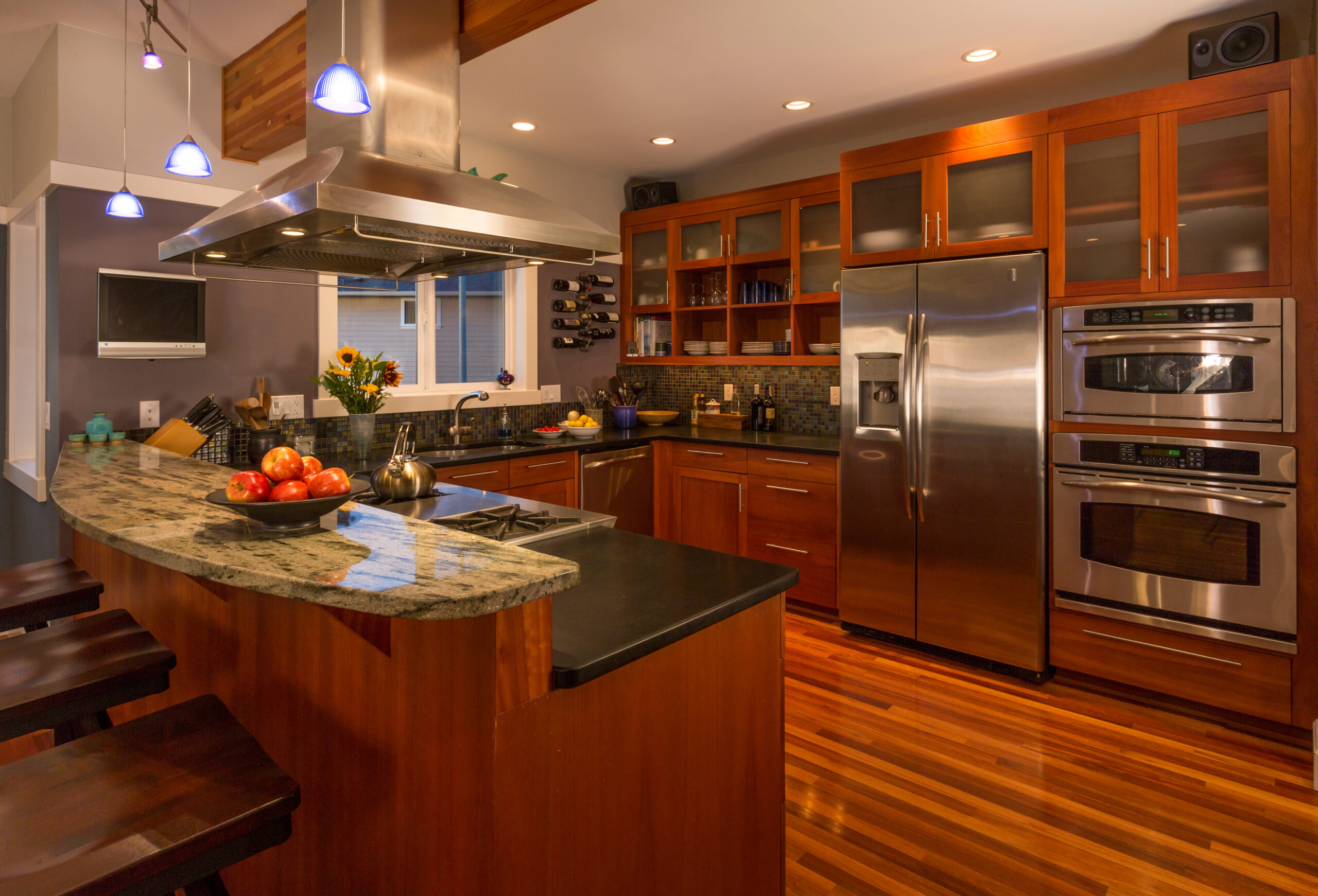 As a design and build firm, Vinny's General Contracting is capable of larger scale kitchen remodels, for example we can expand the existing kitchen space into the next room to add a larger kitchen island, we can take down walls and raise up ceilings to create a grand statement, and at Vinny's General Contracting we can even relocate entire room to deliver you the kitchen of your dreams with the view of your dreams.
Even when there is Electrical and Plumbing work involved the team at Vinny's has you covered.
We employ licensed and insured plumbers and electricians to make sure all work is up to code and keeping you and your family safe. Call now for a Free 3D Design and Quote and see what the design pros at Vinny's can do for you.
Contact Us
For a FREE consultation
Kitchens Gallery
Design Inspiration for your Dream Kitchen
Contact us for a Free Consultation
Check out some of our most recent work.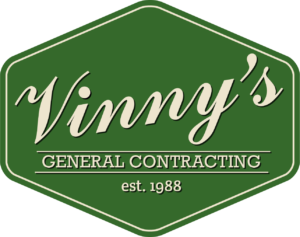 Vinny's Contracting, Inc. has been serving Long Island for over 30 years and in that time, we have developed relationships with a great number of highly satisfied clients. Whatever your construction or property needs, make "Vinny's" your first call.