Home Remodeling and Additions
Re-imagine Your Home With Vinny's Contracting
The most common remodel is the open floor plan. With a wide open spacious feel upon entering a home we love creating open flows for clients. This work often requires the use of headers and structural drawings. A header is a beam over an opening that disperses the structural load to the outside of the opening to keep structural integrity. Don't worry, the team at Vinny's General Contracting has you covered here too. We can provide the necessary drawings and keep your project moving forward. Other popular remodels are Basement Remodels, Backyard Remodels, Laundry Room Remodels, Mudroom Remodels, Living Room Remodels, Garage Conversions, Attic Conversions, and more.
Contact Us
For a FREE consultation
Dormers, Extensions and Additions:
A dormer is a roofed structure, often containing a window, that projects vertically beyond the plane of a pitched roof. This is a common home improvement on Long Island. Most commonly utilized to add bedrooms and bathrooms to a house.
A half dormer is when you only build over half of the existing structure. A full Dormer is when you build over the whole existing structure. Dormer projects are always a valuable home improvement because making your home bigger and adding rooms increases resale value. Commonly with Dormer project clients often remodel their first floor.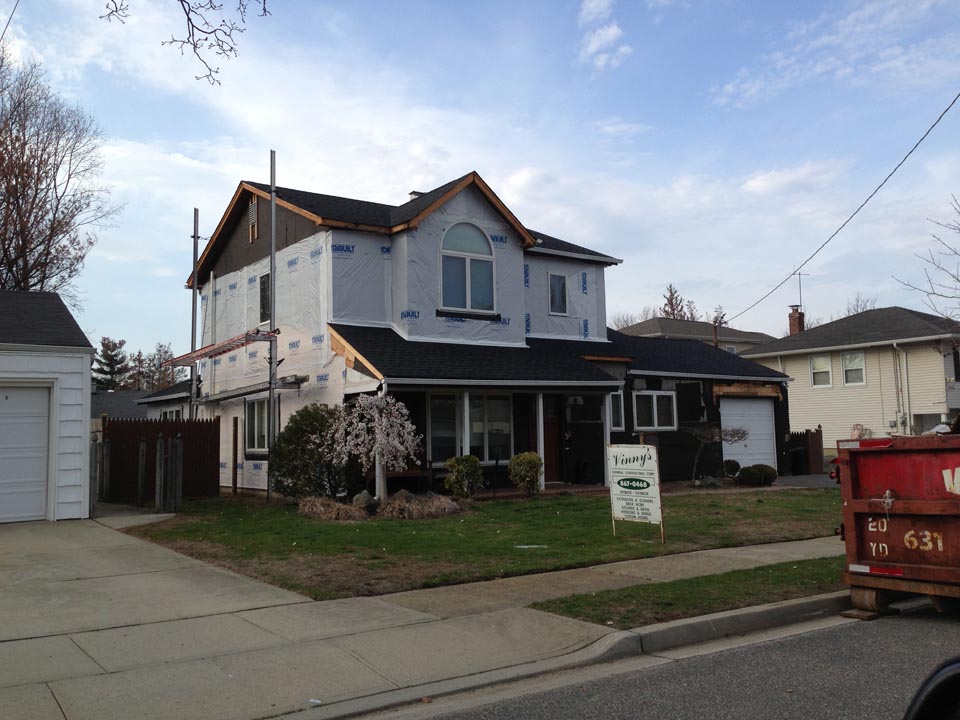 Alternatively to going up from within the roof lines of an existing structure we have additions. Additions are pretty much as they sound, adding rooms or entire floors to a home or building. Common additions are extensions to a first floor to allow more space to cook and entertain. There are also two story additions which mean we build out on the ground floor and build on top of that new extension to create a second floor. Typically a two story addition would be attached to a two story structure increasing the footprint of each story of the home. At Vinny's General Contracting, additions don't stop there. We also build detached structures such as garages, guest houses, pool houses, cabanas, gazebos, overhangs, porticos, pavilions, and more. Call to learn more on how you can expand and improve your home.
Contact Us
For a FREE consultation
Renovations and Additions Gallery
Check out some of our most recent work.
Contact us for a Free Consultation
Check out some of our most recent work.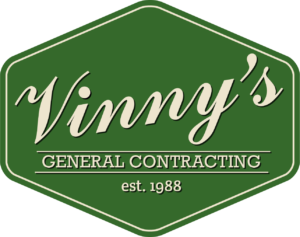 Vinny's Contracting, Inc. has been serving Long Island for over 30 years and in that time, we have developed relationships with a great number of highly satisfied clients. Whatever your construction or property needs, make "Vinny's" your first call.